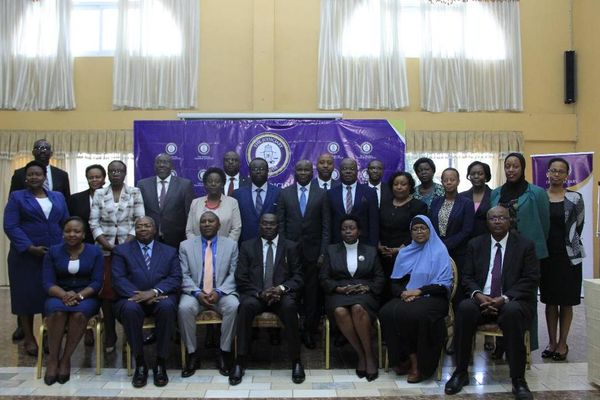 The Chief Justice, Alfonse Chigamoy Owiny - Dollo presided over the official opening ceremony of the Induction of the 17 newly appointed Acting Judges of High Court at Imperial Golf View Hotel, Entebbe early morning on Thursday 16th November 2022.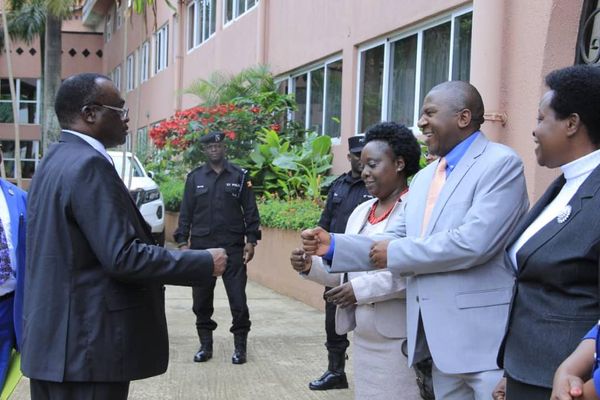 Justice Musa Ssekaana welcomes Chief Justice at the induction of appointed judges at Golf Course hotel, Entebbe
The Chief Justice was welcomed by the acting Principal Judge Musa Ssekaana, Judicial Training Institute's Executive Director, Justice Damalie N Lwanga and the Country Manager IDLO Ms Barbara Kilei. 
The ceremony was witnessed by Court of Appeal's Justice Eva Luswata, Principal Judge emeritus, Dr Yorokamu Bamwine, Rtd Justice David K. Wangutusi - who are facilitating at the induction. 
The Chief Registrar HW Sarah Langa Siu and Judiciary Public Relations Officer, HW Jamson Karemani were the moderators of  the ceremony. 
Judiciary's Technical Advisor, Prof Andrew Khaukha, HW Mary Kaitesi Registrar JTI, among others, took part in the training. 
The residential training which started on Monday (November 13) will take two weeks and it aims at equipping the new Judges with practical skills as they dispense Justice.
PICTORIAL