ABOUT ME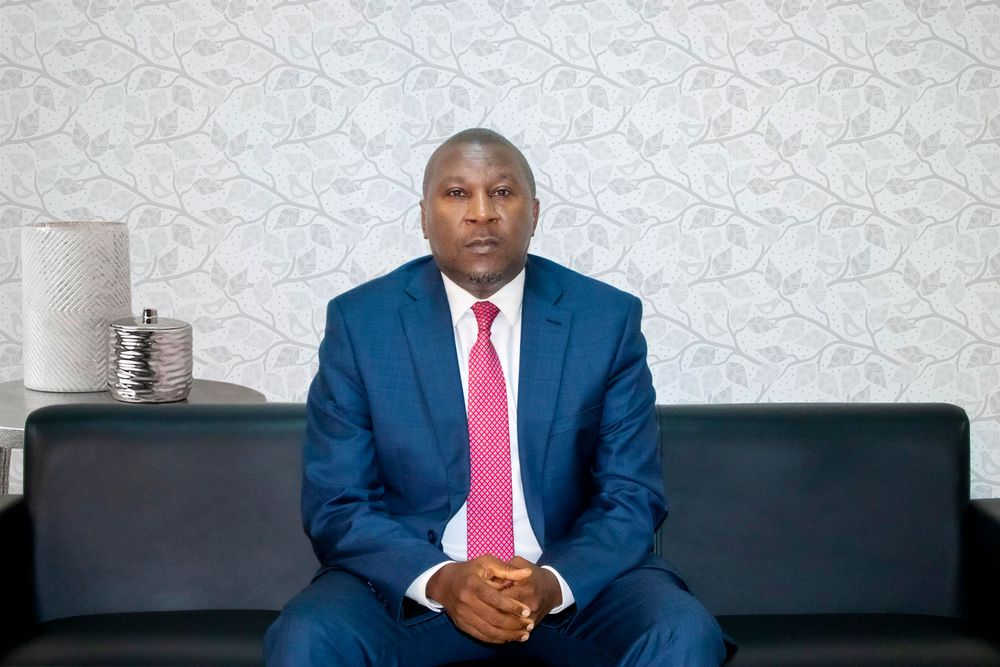 Born to Mr. Muhammed Muwanga and the firstborn of five children born to Mrs. Mukanza Fatuma Faith Florence, Musa Ssekaana's diligence and excellence in everything he does is a trait cultivated from a very young age.

Right from his school days at Nakivubo Blue, Kibuli SSS and Makerere High, Musa thought of following in his father's footsteps and become an accountant but it was after a session on career guidance in his final year of high school at Makerere High that he experienced an epiphany of the benefits and value that lawyers and the legal profession play on the central role in the administration of justice, the defence of human rights, democracy and the rule of law. This is what led him to apply for a Bachelor of Law at Makerere University.

Seated with Ssekaana in his office, there's an abundance of buoyancy when he talks about his interest in live Sports which includes motorsport, tennis, cricket, volleyball and football. Having been a Liverpool fan when the club was at its peak, his love for the club had dwindled and is now more of a sympathizer than a fan. However, since his early adult years, he has and continues to be a fan of Express FC
in the Ugandan Premier League and was recently appointed as Patron of the Uganda Volleyball Association in 2021.

It was his love for sports that helped him meet Namusobya Salima, his wife and mother of his two children; Naira and Musa Ssekaana (Jr).
Correspondence between Musa and Salima started in their high school after they met in an interschool sports tournament where they each played volleyball on their school teams. They continued to see each other after both went on to enrol at the Makerere University Faculty of Law. Musa notes 2005 as the annus mirabilis (miracle year) when they finally started their family after Salima had returned from studying a Masters in Law (LL.M) from the University of Pretoria, South Africa.

During our interview, it does not take you long to realize that Musa Ssekaana possesses the necessary skills of a good lawyer or judge being an active listener, he is able to be bombarded with a string of questions without him interjecting and yet answering all questions comprehensively; He possesses great analytical and research skills evident from his authored works, pays attention to detail,  exhibits organizational skills, manages time, has persuasive and interpersonal communication skills making it no wonder that he was the- 2021 Uganda Law Society award winner for "Excellence from the Bench"
"

Award winner for Excellence From the Bench"
— Uganda Law Society 2021 Awards.
PROFFESIONAL EXPERIENCE

Earlier, Musa worked with Nyanzi Kiboneka and Mbabazi Advocates one of the leading law firms in Uganda where he rose from the level of a Legal Assistant to Legal Associate. He was responsible for drafting most legal documents for solicitor work as well as pleading (court documents) and represented clients in different courts of law including the Supreme Court.

Later as a partner with Ssekaana Associated Advocates & Consultants in Uganda; He handled a wide range of legal issues in civil procedure; Civil, commercial, public law and Criminal litigation, taxation, land matters, Family issues and General practice. Having been an Advocate of the High Court, Court of Appeal, Supreme Court and all subordinate courts thereto. Musa was active in litigation and handled many cases in civil matters and Election Petitions & Judicial review applications.

He was also involved in a range of other legal consulting and training assignments including training in the Local Governments specifically on modules on legislation. The compilation of a compendium of Electoral laws and also making Compendium of the laws related to Local Government in Uganda; a project that was under Uganda Law Reform Commission.

He has been a great contributor to legal education in Uganda being involved in the facilitation/lecturing/training of Bachelor of Laws students at different Higher institutions of Learning such as Law Development Centre (LDC), Uganda Christian University (UCU) Mukono and Islamic University in Uganda and also those students undertaking their Masters in Public Administration (MPA) and Masters in Business Administration (MBA) at Islamic University in Uganda in the fields of Administrative Law, Business Law and Revenue Law and Taxation in Uganda.

He has authored books currently widely used by the students and lawyers in Uganda in specific areas of interest that have now deemed him an authority in the areas of the law especially Civil Procedure and Practice, Criminal Procedure and Practice and Public Law in East Africa (Constitutional and Administrative Law).

Musa Ssekaana is currently a Judge with the High Court of Uganda and Head of its Civil Division. He is also a consultant with the Law Reform Commission Editorial Board, which is tasked with a duty of revising all the new Acts of Parliament to conform to the 2000 edition of the Laws of Uganda.

With over 17+ years of experience as a Lawyer. Musa Ssekaana's major competence is in the areas of Legislative drafting, Civil and Criminal procedure in addition to Commercial Litigation, Public Law and Revenue Law.  He is also Highly experienced in matters of Election petitions & Judicial review applications. He also holds Plans to pursue a Doctorate in Law

Member of the Commonwealth Magistrates' and Judges Association (CMJA)
Member Uganda Law Society (ULS)
Member of Legislation Committee (ULS)
Member of the East African Law Society
Member of the Uganda Law Reform Commission - Law Revision Editorial Board

Masters in Laws (LL.M) Legislative Drafting
University of the West Indies,
Cave Hill campus, Barbados
Bachelor of Laws (LL.B) Degree
Makerere University,
Kampala, Uganda
​​​​​​​Postgraduate Diploma in Legal Practice​​​​​​​
Law Development Centre,
​​​​​​​Kampala, Uganda
THIS SITE IS NOT THE COURT WEBSITE.  
IT IS INDEPENDENTLY RUN.  
Please do not email us about your case.  
Contact details for the court can be found here