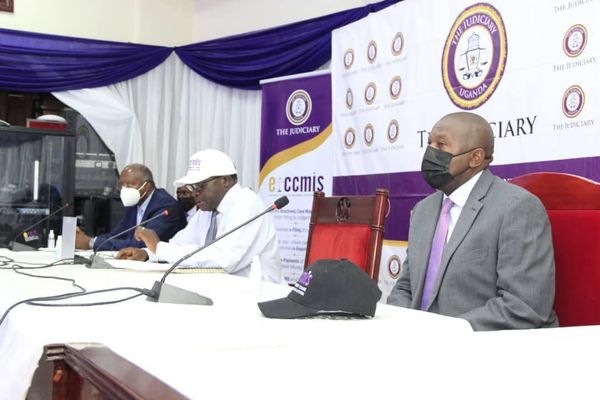 The Chief Justice, Alfonse Chigamoy Owiny-Dollo  presided over the launch of the Electronic Court Case Management Information System (ECCMIS) Go-Live on 01st March 2022 at the Judiciary Headquarters in Kampala. 
Chief Justice, Alfonso Chigamoy Owiny-Dollo noted the need to learn lessons at each stage of transformation to better ourselves. "I have faith and I give all stakeholders my word, that we (the Judiciary Top management) will put our all in ensuring this programme succeeds." said the chief Justice adding that adoption of ECCMIS fits in the NationalDevelopment Plan which provides for digital transformation.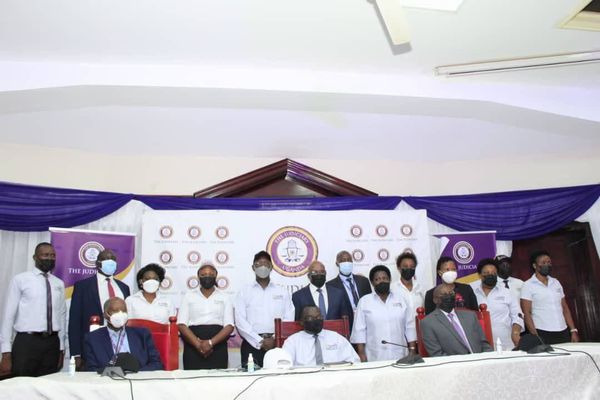 The Go-Live event was attended by Judicial Officers from the first cluster of courts that are migrating to the new case management system.  The first cluster of courts to go live today are the Supreme Court, Court of Appeal, Anti Corruption, Civil, Commercial and Land Divisions as well as Mengo Chief Magistrates Court.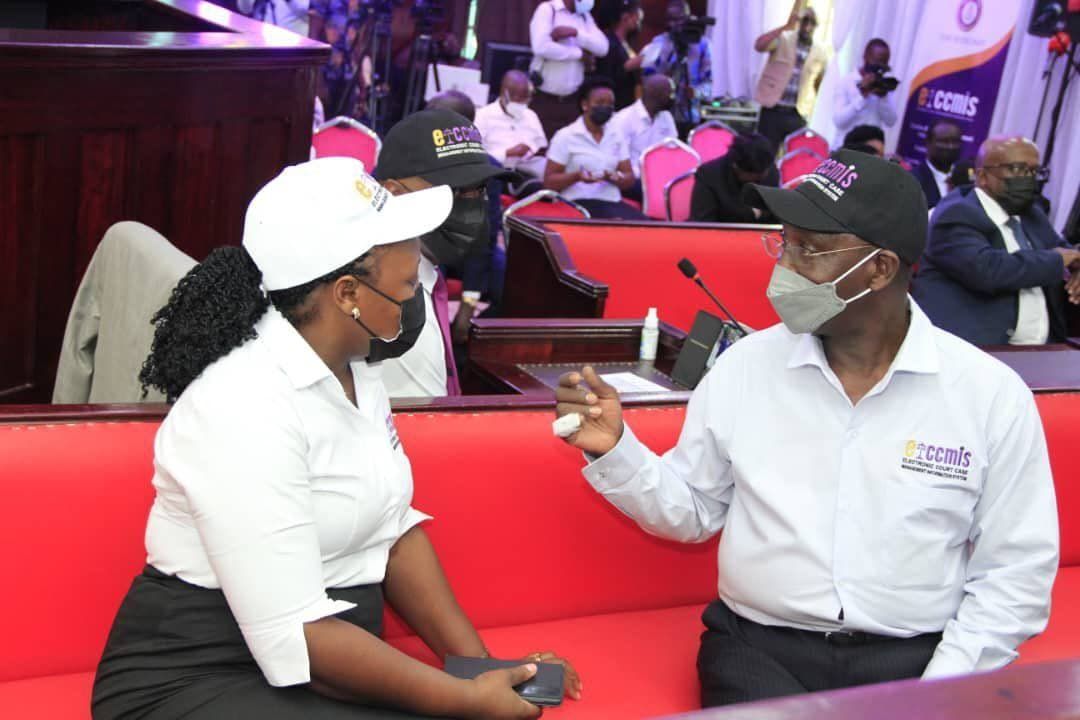 The Permanent Secretary/Secretary to Judiciary, Dr Pius Bigirimana and the Chief Registrar HW Sarah Langa Siu,  among other senior Judiciary managers were also in attendance. 
Court of Appeal Justice and Chairperson, ECCMIS Steering Committee, Justice Fredrick Martin Stephen Egonda-Ntende made a presentation on ECCMIS. A practical demonstration on how to access the System was done by Mr Joseph Ssinabulya.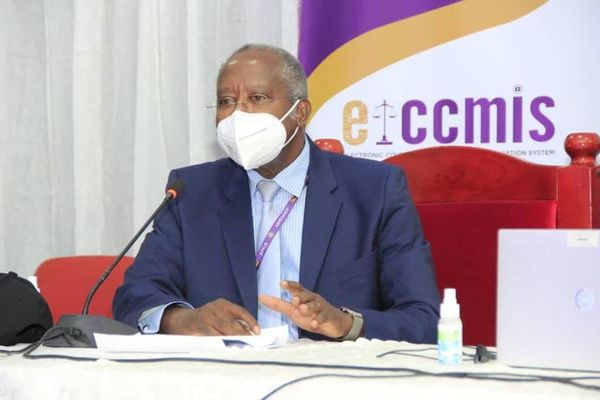 Also present to witness the launch of the Go-Live (Chairperson ECCMIS Steering Committee) is Justice Musa Ssekaana who is representing the Principal Judge, Justice John Eudes Keitirima and Justice Immaculate Busingye. The Judiciary Public Relations Officer, HW Jamson Karemani was moderating the session.