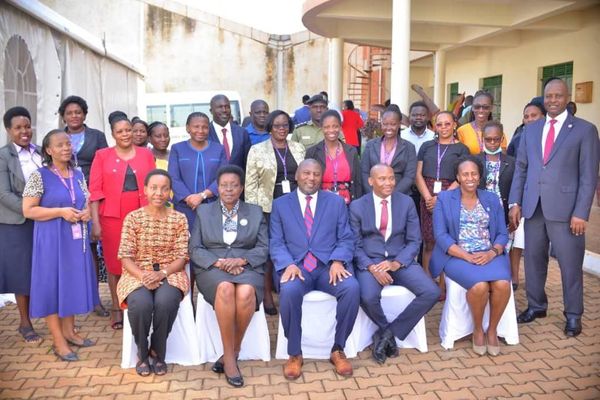 Various Judicial Officers, senior administrators, support staff and invited guest at the Judiciary Heath awareness camp
The Judiciary HIV Committee in partnership with the Uganda Aids Commission held today 29th September 2022 a health awareness camp for its staff at the Judicial Training Institute with the theme: Ending HIV related stigma & Discrimination.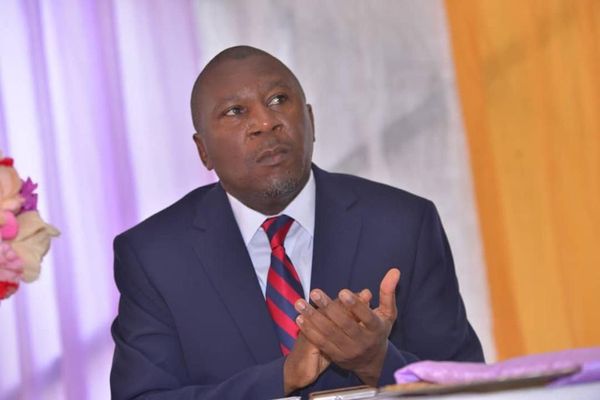 Justice Musa Ssekaana, who is presiding over the Camp
Justice Musa Ssekaana, who presided over the Camp, was received by the Institute's Executive Director Hon. Justice Damalie Lwanga. Justice Lwanga welcomed the participants and thanked the Judiciary for the initiative.   
Ms. Enid Wamani from the Uganda AIDS Commission  made a presentation on HIV/AIDS and stigma and later people living positively with HIV shared their experiences.   Among these was HIV activist Ms. Gloria who was glad to share her HIV Story on how she overcame HIV stigma to become the resilient woman she is right now. She also called upon for collective responsibility, amendments to laws that criminalize HIV, and the Judicial HIV and AIDS Workplace policy that should be implemented and enforced also in various sectors and organizations.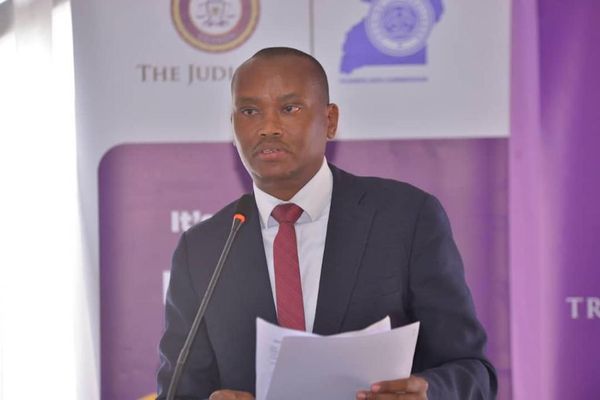 HW Festo Nsenga, who represented the Under Secretary, the chairperson of the Judiciary HIV Committee informed the participants that through such camps, the Judiciary sensitizes its staff and communities through media talk-shows, sharing of messages with a view to change behavior, and sharing inspiring testimonies by people living with HIV & AIDs.  

A makeshift triage area has been set up for the participants to carry out different health check ups for medical conditions.   In attendance are Judicial Officers, senior administrators, and support staff from Kampala-based courts and stations. The Judiciary's Public Relations Officer, HW Jamson Karemani is moderating the Camp. 
 PICTORIAL