At a breakfast meeting brought together by key stakeholders from the three arms of Government and members of Civil society to deliberate on matters road safety in the country, the acting principal judge Justice Musa Ssekaana hinted that the judiciary is planning to establish a special court to handle cases that involve traffic offenders. This is after stakeholders in the road safety sector raised concerns about increased negligence by road users that result in the loss of lives that would otherwise be prevented.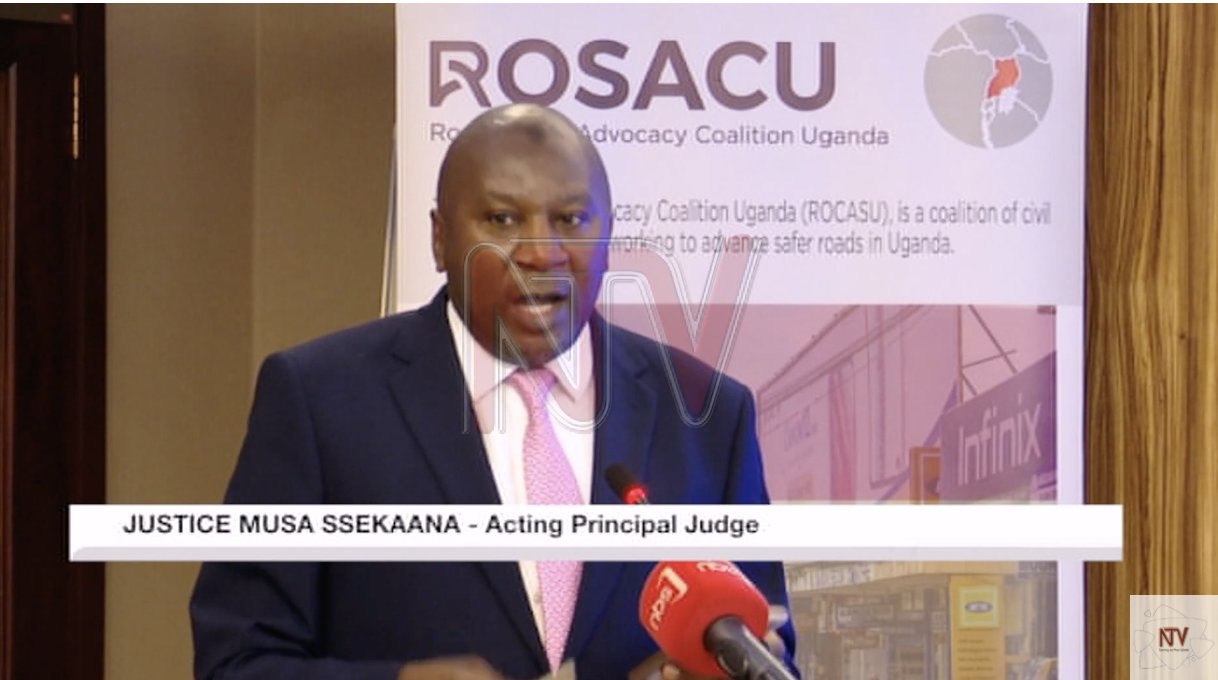 Photo courtesy of Daily Monitor
Justice Ssekaana spoke during the meeting between the Road Safety Advocacy Coalition and government officials on how to promote road safety in Uganda. Read the full speech here.
Nuwabine Lawrence, Director of Traffic also noted that, "once all our systems are automated and in active use, I am positive that our road carnage levels caused by bad road user behavior will go down as a ticket will be issued to the offender immediately."
 
Video courtesy of Daily Monitor