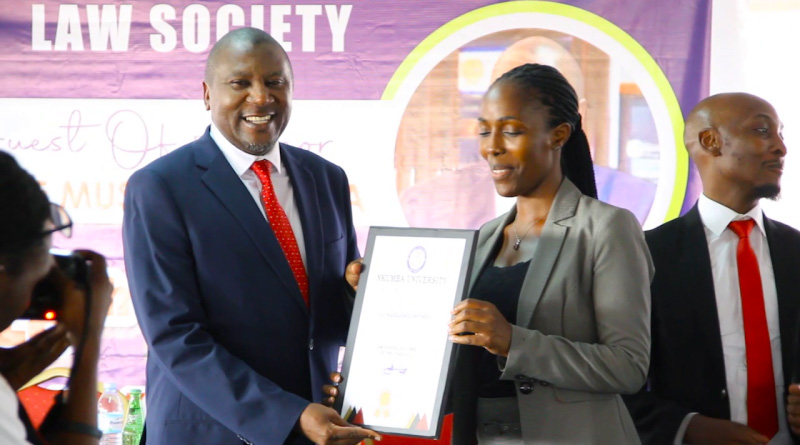 The head of the Civil Division of the high court Judge Musa Ssekaana has castigated lawyers who influence judges with intent to bribe which he said is contrary to judicial professional ethics and integrity.
Ssekaana who was attending the 18th annual Law student's dinner at Nkumba University also warned law students never to indulge in such unprofessional acts while delivering justice. He said, the acts give bad impressions to the students doing legal course
The 18th Nkumba Law students' Dinner engagement focused on professional code of conduct and ethics that should not be violated during the execution of their work, for proper service delivery.
During the interaction, Justice Ssekaana inspired students doing law in different Universities to know the purpose of studying the course and to have good knowledge of law so as to improve the quality of justice.
Justice Ssekaana warned the students never to indulge in dubious acts which include corruption. He also asked them distance themselves from quack lawyers who influence judicial officers.
Prof. Jude Lubega the Nkumba University Vice Chancellor reminded students to always stay in their lane during the line of duty and should not be money minded if they want to be good lawyers.
Lubega revealed that the University's road map opts to establish new structures where he expressed commitment to prioritize law school to have new lecture rooms.
The acting Dean, School of law Witness Nabalende stressed the need for such engagements among the school going students and inspirational lectures ahead pursuing their desired courses.
During the 18th law student's dinner, there different categories of students including lecturers were awarded with certificates of recognition for their contributions towards Nkumba Law school.
Courtesy of EntebbePost